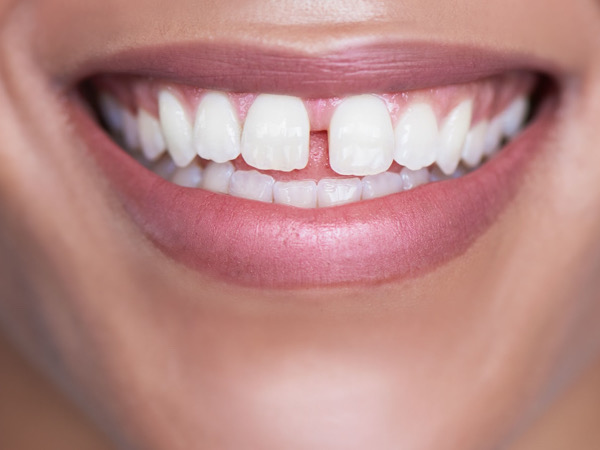 DENTAL VENEERS TO CLOSE GAPS
Dental veneers can close any gap you want to cover up
Stop feeling bad about your teeth imperfections, smiling might be at the top of your to-do list if you are embarrassed by any gaps on your teeth.
Fortunately, there are cosmetic dentistry procedures that can eliminate the extra space and give you a brand new smile that will make you the envy of all your friends.
How veneers close the gap
There's two types of veneers that can help you getting a new smiles.
Porcelain veneers are extremely thin pieces  that are attached to the fronts of your teeth. They can serve a range of purposes, from disguising discolored and cracked teeth to closing unsightly gaps.
Composite veneers are made of resin and It is molded on your tooth, is quicker and is setted by an ultraviolet light.
Veneers are ideal for smaller gaps. The gap needs to be small enough that your natural teeth will be able to fully support the veneers material.

Veneers compared to other methods of closing gaps
Veneers aren't the only way to close gaps. Bonding is another option, but usually it not to last as long as veneers. Furthermore, it can only take care of extremely small gaps. Still, bonding is a quick and fairly painless process that you might consider if your budget is limited or you want a speedy fix. Like veneers, bonding can hide other cosmetic flaws as well, like discoloration or cracks.
If the gap in your teeth is too wide for veneers to take care of, your dentist might suggest that you use Invisalign. These clear braces will gradually reposition your natural teeth until all the gaps disappear. This is a great option if you have other orthodontic issues in addition to gaps that need to be addressed. In most cases, Invisalign takes about a year to complete its work.
Veneers might be the ideal way for you to achieve the smile you've always wanted.
You can get a free and online evaluation of dental veneers here!